Reflections on the profession, design, art, books and life in general
Revisiting Le Corbusier's MOA building
World has just celebrated 125th birthday of one of the most influential architect of the 20thcentury, Le Corbusier. This reminded me of my visit to the much famous Millowner's Association Building in Ahmedabad a few years back.
There are few cities in the world that can claim more than three buildings by Le Corbusier, and Ahmedabad is one of them(after Paris, Chandigarh and La Chaux-de-Fonds), with the Museum, the Millowners Association Building, and the Sarabhai and Shodhan houses to its credit. Such major commissions, all initiated during Le Corbusier's first visit to the city, attest to Ahmedabad's intellectual climate and economic prosperity unrivalled in India for a city of its size.
A comparative visual study by Peter Serenyi, comparing the Hall of Public Audiences, Red Fort and the Assembly building, Chandigarh hinting on the inspirations of the architect for his public buildings.
Since its founding by Sultan Ahmed, Shah of Gujrat in 1411 AD, Ahmedabad had been a city of commerce and industry centred around textiles. Long before the advent of modern era, the leading citizens of Ahmedabad were businessmen rather than landowner's or men in the service of a court. This enabled the Ahmedabadis to take up the British on their own terms, and offer them stiff competition by mechanising the city's textile industry. The close knit group of Jain families who have valued cooperation rather than competition among themselves were the back bone of the textile industry there. Surottam Hutheesing, nephew of Mr Lalbhai- one of the prominent among these mill owners was responsible for commissioning Corbusier to build the association's new headquarters..
" A HUNDRED TIMES HAVE I THOUGHT NEW YORK IS A CATASTROPHE AND 50 TIMES: IT IS A BEAUTIFUL CATASTROPHE." – LE CORBUSIER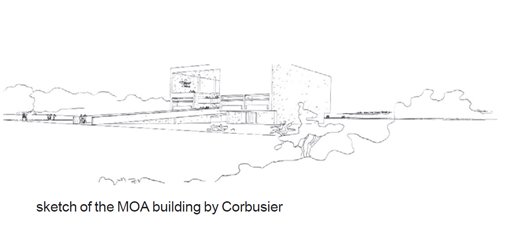 The building is very much climate conscious, incorporating his much famous 'principles'. The brise-soleils on the west façade cuts the harsh summer sun and protects from the driving rain. Terrace gardens help keep the interior cool. The outer skin and the open plan result in maximum cross-ventillation, much needed in the warm humid climate of the region.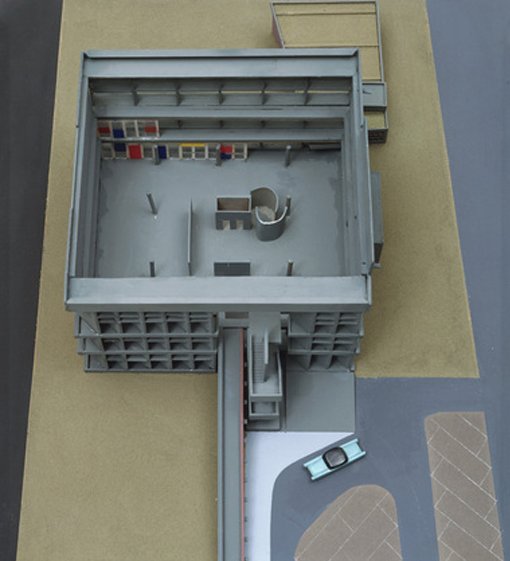 The rectangular array of the columns is been juxtapositioned with free flowing cervical (male and female character) walls forming the meeting place lit from above. This brings in the contrast of forms and keeps the tension among its components.
Search this blog
BINU BALAKRISHNAN
Principal architect at Leading Design Architecture Studio, Cochin (http://www.leadingdesign.in/). Holds a Masters in Architecture from IIT Roorkee. Passionately involved in architecture, art, photography, books and technology that touches life. . . . . . .
TRENDING ON being AN ARCHITECT
recent posts