Reflections on the profession, design, art, books and life in general
TRAVEL: Seagram Building, New York
Seagram Building (1954-58)
Architect: Ludwig Mies van der Rohe
Location: 375 Park Avenue, New York City
"Take the beautiful tower made of bronze that was erected in New York. It is a bronze lady, incomparable in beauty, but you know she has corsets for fifteen stories because the wind bracing is not seen. That which makes it an object against the wind which can be beautifully expressed, just like nature expresses the difference between the moss and the reed. The base of the building should be wider than the top, and the columns which are on top dancing like fairies, and the columns below growing like mad, dont have the same dimensions because they are not the same thing. This story if told from realization of form would make a tower more expressive of the forces. Even if it begins in its first attempts in design to be ugly it would be led to beauty by the statement of the form."
Louis Kahn
Original text from "Voice of america - Louis Kahn. Recorded November 19, 1960"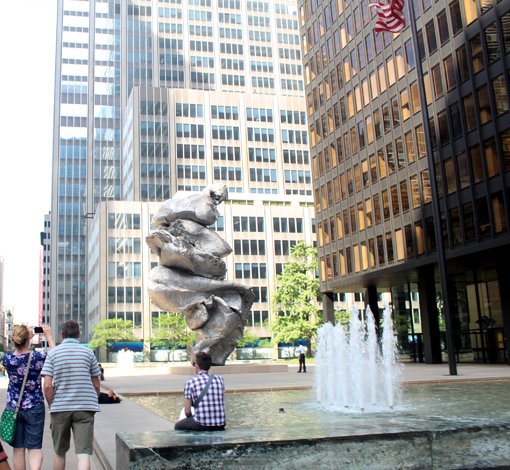 Photographs taken by author on 25th May 2015
Search this blog
BINU BALAKRISHNAN
Principal architect at Leading Design Architecture Studio, Cochin (http://www.leadingdesign.in/). Holds a Masters in Architecture from IIT Roorkee. Passionately involved in architecture, art, photography, books and technology that touches life. . . . . . .
TRENDING ON being AN ARCHITECT
recent posts